Testimonials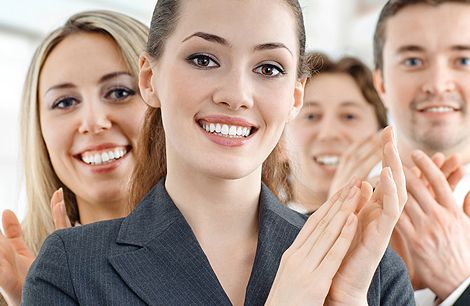 I had been looking for a business for a few years when I came across Julie Goldberg with Evergreen Franchise Advisors. Julie introduced me to many different and exciting concepts, while at the same time evaluating my responses and developing ideas based on her exploration with me. Julie nailed my personality when she introduced me to Boulder Designs franchise. I love my new path and am thankful that Julie took the time that she did with me to get me here!
Carla F. - Boulder Designs Owner
What a great experience working with Julie at Evergreen Franchise Adviosrs, she made the process and deciding factor of owning my own business much easier. She genuinely cares for her clients and continuously went out of her way to learn about me personally, my interest, and most important my goals in life to further develop a top fitting franchise! I would honestly give Julie a call to anybody thatís considering a franchise!
Respectfully,
Matt N.
My experience in working with Evergreen Franchise Advisors has been the utmost, positive life changing event. The advisors showed ultimate professionalism, tremendous listening skills, strong analytical abilities, and vital compassion. Their guidance deeply assisted me in learning about the franchise industry and specific franchises. Most importantly, the advisors help me learn about myself. The services provided by Evergreen Franchise Advisors were vital in helping me make the right decision. The Advisors infused direction not only to the franchise process, but direction to my life. I would wholeheartedly recommend Evergreen Advisors to anyone considering the franchise industry.
Sincerely,
Michael G. Bullinger, MBA
Working with Julie at Evergreen Franchise Advisors was the best that could have happened to me in my search for a franchise. Her 24/7 availability and compassion to match entrepreneurs with successful and responsible franchisors was priceless. I would recommend anyone looking for a franchise opportunity to give Julie Goldberg a call.
Justin B - Bio-One Franchise Owner