Understanding Royalty Fees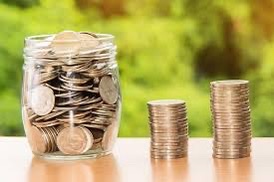 Royalty fees are among the ongoing charges franchisees pay for the privilege of being part of an established business with a large reach. While they are part of working with a large number of franchisors, many people do not know what they are or how they work.
Royalty fees are not uncommon in many types of business. They are fees paid on an ongoing basis for the benefit of using an operator or ownerís intellectual property, such as a song used in a promotional video. In the case of a franchisee, the fee for the benefits of using the businessís concept, name and reputation, among other things.
Franchise royalty fees may be assessed in one of two ways: a fixed rate or a percentage of revenues.
Percentage-based
The most common type of franchise royalty is calculated as a percentage of a franchise locationís revenues. Royalties typically range from the low single digits to as much as 10% and may be charged on a monthly, quarterly, or annual basis.
As an example of how this works, imagine a landscaping business that brings in $500,000 per year and is charged a 7% monthly royalty fee. The operator will need to remit about $2,917 to the franchisor for the royalty.
Typically, the more a franchise location is likely to bring in, the lower the royalty fee percentage will be, since smaller figures still bring in more money with larger volume. The total amount is often capped so operators do not lose their incentive to aggressively grow their sales.
Flat Royalty Fees
As the name suggests, flat royalties are a set amount paid by an operator every month, quarter or year. Since the rate is always the same, it can be easier to build it into the budget and there should not be surprises in the charge.
To come up with the rate, the franchisor may calculate how much it costs to operate the business and spread that out among every franchisee. The rate may also be tied to how much it costs to support each individual location.
That simplicity and the fact the flat rate may be less than a percentage of revenues would be make flat rates attractive to operators. However, there are considerations here that may make a percentage-based model more attractive, including the fact the rate stays the same even in down times. Since the rate is often the same for every franchisee, no matter how established or profitable the location, this can put a heavier burden on operators of new stores and those in low-population areas.
Exact franchise royalty fee models differ by concept and nothing presented here is meant to guarantee the details of the charge youíll face when you find the perfect opportunity for you. However, we are committed to helping those we work with understand every part of the franchises they get involved with.
If youíre ready to start a new chapter as your own boss, the experts at Evergreen Franchise Advisors are ready to help you chart the course. Schedule your free consultation today!