Helping Veterans!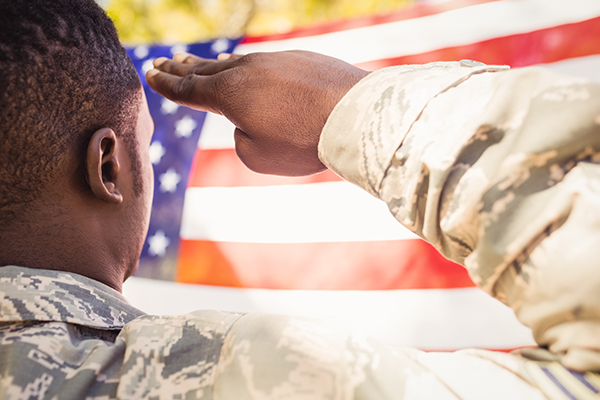 Those who served our country in the armed forces deserve more than our gratitude and respect; they also deserve support as they seek to build their lives when they come home. We at Evergreen Franchise Advisors are honored and thrilled to be able to provide that, with services that help veterans put the skills they developed in uniform to work serving their communities as civilians.
As one of our clients Matt Noe, who now owns a successful franchise location of Fastest Labs in Columbus, Ga., said in U.S. Veterans Magazine recently, veterans are built for success in franchising.
"A commonality among veterans is the entrepreneurial spirit that is cultivated through the discipline and skillset that comes with being in the military," Matt wrote. "These skills include determination, relationship-building, being process-oriented and having a passion for service, which can easily be transferred into establishing and running a business."
Matt also pointed out some keys to success as a veteran building a franchise business, including identifying the skills you bring to the table, what industry best fits your interests and abilities and how you'll fund your new venture. Fortunately, we have years of experience helping veterans find those answers.
Identifying Your Skills
This is easier than ever now thanks to our RISE assessment, which helps you figure out the character traits that stand out in your personality. It takes that information and gives you some ideas as to what fields and roles might be a great fit for you.
The results of your assessment will go to you and to Evergreen, so we're ready to hit the ground running with you at your free franchise consultation. That can mean we're able to find the opportunity that will allow you to leverage your experience and talents faster.
Finding Your Industry
Once we have the results of the RISE assessment, we will schedule your free franchise consultation so we can go over the franchise opportunities that may be the best fit for you from among the more than 500 we represent.
Our portfolio of franchise partners includes leaders in dozens of industries, so we surely have one that will be perfect for you. From retail and foodservice to landscaping and construction, we have it all!
Finding Funding
As Matt points out, this can be the most challenging part of the early stages of starting your own business. Beyond the expenses of getting up and running, it is also a good idea to have some money in reserve to support yourself as your business gets its feet under it.
Again, Evergreen Franchise Advisors is here to help. Our experts can help you figure out what you might need to get things rolling and work with you to identify sources for that funding.
Evergreen's franchise experts spend every day helping those who served and those who haven't start the businesses they dream of. If you're ready to get started on yours, schedule a free Evergreen Franchise Advisors consultation today!