Escape Your 9 to 5!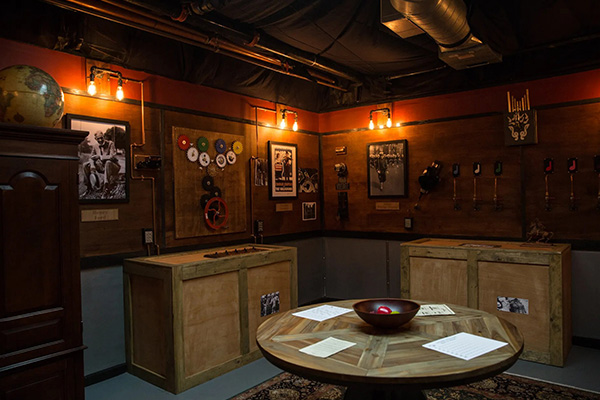 A decade ago, no one had heard of escape rooms, but now there seems to be at least one in every town and dozens in each major city. Believe it or not, you can get in on this hugely successful concept and the experts at Evergreen Franchise Advisors can help!
The first escape room attractions in the United States opened around 2013, building on the success of similar concepts that started in Japan and quickly spread around the world. Since then, these operations have sprung up all across the country, with an estimate from several years ago indicating there were more than 2,300 in America, a number that has almost certainly grown since.
Escape rooms are based on the premise a group of people has become trapped in a harrowing situation. It could be a disabled subway train, a haunted house, an Egyptian pyramid or any of dozens of other concepts someone dreamed up.
More than simply a fun time and a chance to prove your smarts by setting your group free, escape rooms can be great business opportunities in the right settings, with participants paying an average of about $30 each to take part. Those high costs of participation and wild popularity mean a successful escape room could make $125,00 per year, according to the estimate of some experts on the attractions.
Becoming an Escape Room Operator
If you're interested in making play your work by owning an escape room franchise, we can help. Among the more than 500 leading franchise opportunities we work with are two that operate escape rooms.
Exit 4 Private Escape Rooms—With a motto of, "Win or lose, everyone leaves with a smile," you know this one is built for fun and they promise that extends to franchisees, too. Exit 4 provides its partners a structured business model and several room designs to consider, including T-Rex Lockdown, Police Station, Cabin of the Jersey Devil and Three Suns Cantina.
PanIQ Room—PanIQ Room is one of the pioneers of escape rooms in the United States, with its start in 2014 and a network of locations across the country now. Its high-tech rooms promise to have every visitor "lost inside of the game." Its locations offer some of the more than 32 concepts the company has developed, including Zombie Outbreak, The Haunted Manor, One Night in Tortuga, Mission: Mars, Lost in the Museum and even Casino Heist at its Las Vegas location.
If helping people have fun with friends, family and even strangers sounds like a great business opportunity to you, let Evergreen Franchise Advisors help you get started. Schedule your free consultation today!